November 2021
Endangered, extinct and other at-risk birds have been in the news lately. Earlier this fall the United States Fish and Wildlife Service, the agency that administers the Endangered Species Act, declared 23 species, including 11 birds, to be extinct. The Ivory-billed Woodpecker was the best known of these species. More recently has come good news in Michigan about the Kirtland's warbler recovery.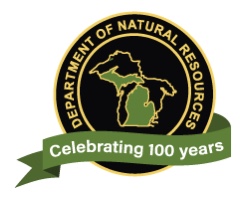 We spoke with Dan Kennedy, Endangered Species Coordinator, Michigan Department of Natural Resources. Read his interview about how Michigan protects species, which bird he thinks is at most risk, and a success story:
BCM: When most people think of endangered species, they think of the federal Endangered Species Act. But Michigan has a robust program to protect certain species. Can you talk about the classifications in Michigan, Endangered, Threatened and Species of Special Concern, the difference between them in terms of the protections they receive?
DK: The Michigan Endangered Species Protection Law (Public Act 451, Part 365) protects endangered and threatened species. Endangered species are those "in danger of extinction" and threatened species are those "likely to become endangered." Species of Special Concern are not protected by Part 365 and consist of species that are likely to become threatened.
---
BCM: What resources does the state devote to species in these categories? Are there regulations prohibiting contact with them? What are penalties, if any?
DK: The Department of Natural Resources (DNR) has two primary funding sources that help us conserve state listed species; the State Wildlife Grant and the Nongame Wildlife Fund. Both funds amount to approximately $1.5M a year. Part 365 outlines the protection of state listed species and any penalties. Under Section 36507, the consequence of a violation is "a misdemeanor punishable by imprisonment for not more than 90 days, or a fine of not more than $1,000 or less than $100, or both."
---
BCM: Are some species listed as "endangered" or "threatened" in Michigan also listed under the federal Endangered Species Act? If so, what is the relationship between state and federal governments?
DK: Yes. Under Section (1)(b) and Section (1)(c) all federally listed species are protected by Part 365.
---
BCM: Let's talk about birds. Approximately how many bird species are listed in the 3 categories? Which one is the most at risk?
DK: There are nine birds listed as endangered and fourteen birds listed as threatened. In my opinion, the piping plover is at most risk.
---
BCM: The Bird Center of Michigan mainly rehabilitates birds from SE Michigan. What are the at-risk birds we are most likely to see at our facility?
DK: That probably depends on the time of year or during migration. Plus, by definition, state listed species are rare and encounters don't happen very often. I would think some of the birds listed as threatened, like trumpeter swan and Red-shoulder hawk, would be most likely to show up at your facility.
---
BCM: Can you talk about Recovering America's Wildlife Act, a bill currently pending in Congress and its impact on your work here in Michigan?
DK: The Recovering America's Wildlife Act (RAWA) was introduced in the House (HR2773) on Earth Day, April 22, 2021 and in the Senate (S2372) on July 15, 2021. RAWA is the largest, most significant investment in fish and wildlife conservation in a generation. The bill would dedicate nearly $1.4 billion in annual support to the Wildlife Conservation Restoration Program for proactive efforts led by the states, territories, and Tribal nations to prevent vulnerable wildlife from becoming endangered.
---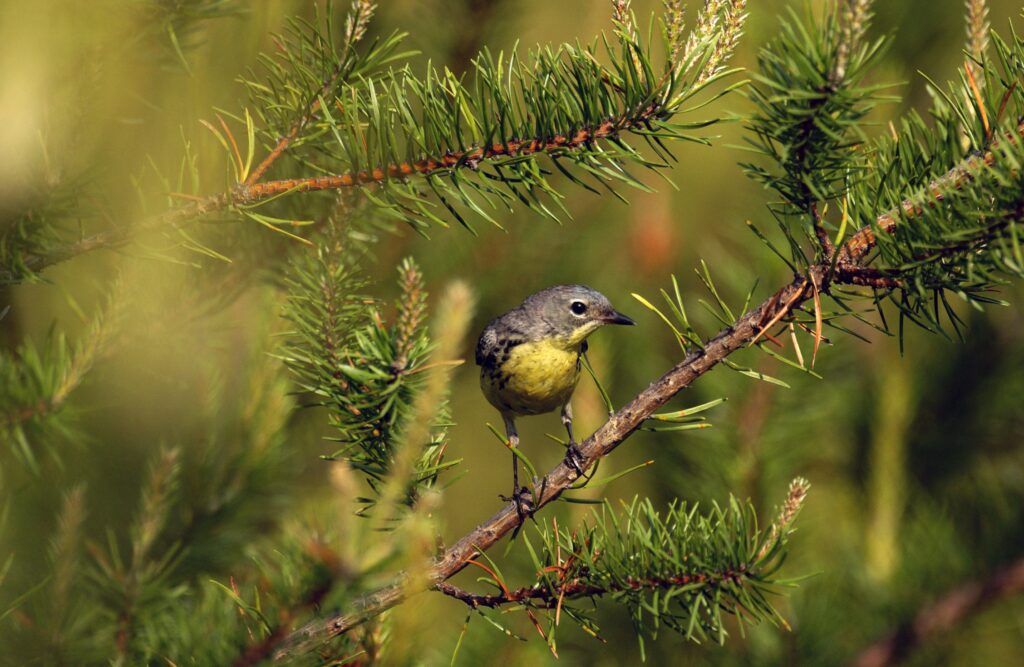 BCM: To end on a positive note, the Kirtland's warbler is a success story. Can you tell us about the efforts to stabilize the population?
DK: Forty years ago, the bird was on the brink of extinction. Today, this songbird of northern Michigan's jack pine forests is the center of a great recovery story, rebounding from a low of about 330 in 1974 and 1987 to more than 4,000 today. The Kirtland's warbler population continues to grow and has exceeded recovery goals for the past 18 years. The delisting decision recognizes over 50 years of dedication and commitment to Kirtland's warbler conservation by many agencies, organizations, industries, and individuals in our state and beyond. Together we have been able to benefit local economies while at the same time providing necessary nesting grounds for this species.