In September 2021, we received a lovely tribute to our Founder, Carol Akerlof, from one of the Bird Center's former Clinic Directors, Bailey Hughes:
Carol Akerlof was a true saint.
During her time with us she helped many animals and people alike. Carol was the most generous and kind-hearted soul I had ever met. It was hard not to like Carol.
Because of Carol, so many birds, wildlife, pets, and other creatures were given a second chance. She respected all animals, from insects to elephants. Carol may no longer be with us, but will always remain the heart and soul of the Bird Center, despite its recent changes. For it's because of her kindness, hard work, and dedication that we have this organization today, as well as other wildlife rehabilitation organizations.
Through the years, thousands of birds have been given a second chance and obtained their wings because of Carol. Carol was even awarded the Lifetime Achievement Award by the National Wildlife Rehabilitators Association for her work with wildlife through the decades. She was very deserving of this award, and I thank the late Bird Center intern Amanda Margraves for her nomination.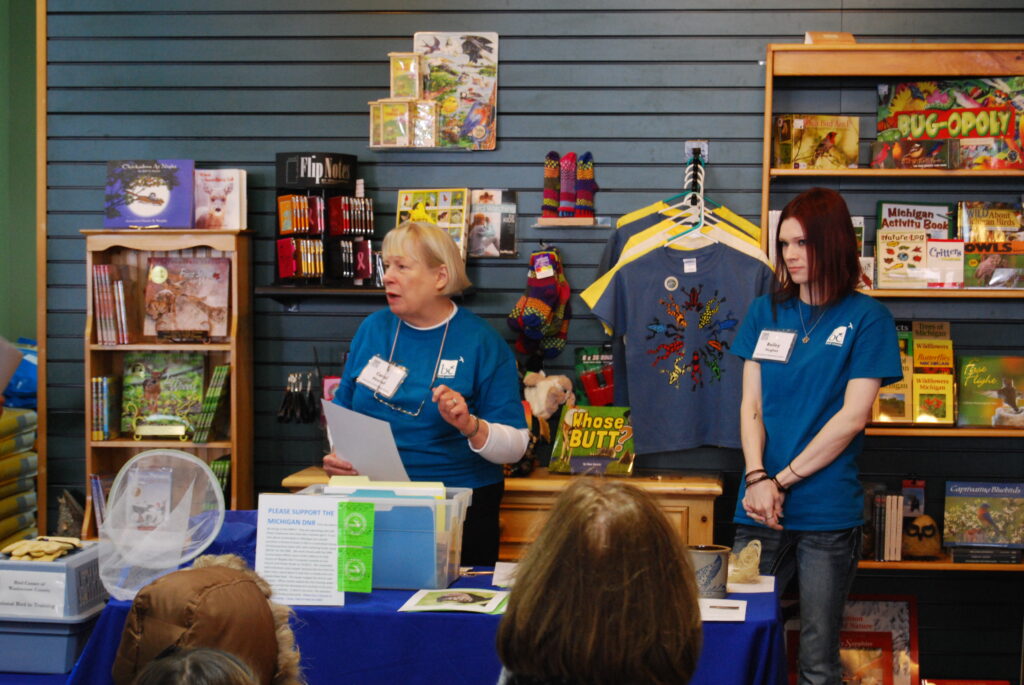 I learned a lot from Carol, not just about birds, but nature and life in general. She gave me a lot of motherly advice through the years and became like a grandmother to me. I know the best way I can help her memory live on is to continue her mission and work. I hope to continue to save birds in our area in the near future, as well as educate the public, and am able to do that because of the knowledge I gleaned from her.
When I first applied to the Bird Center in 2007, little did I know the effect Carol and her organization would have on my life. My ultimate mission is to work with wild birds again, and become one of Wayne County's few songbird rehabilitators.
Carol helped me through some of the toughest times in my life and has saved so many lives. She will always be remembered for her kind heart, generosity, dedication, and selflessness.
Now Carol has finally gotten her wings, and I will miss her dearly.
-Bailey Hughes, former Clinic Director
Thank you, Bailey, for your heartfelt tribute to such an amazing woman.