Carol Akerlof, 1940 – 2021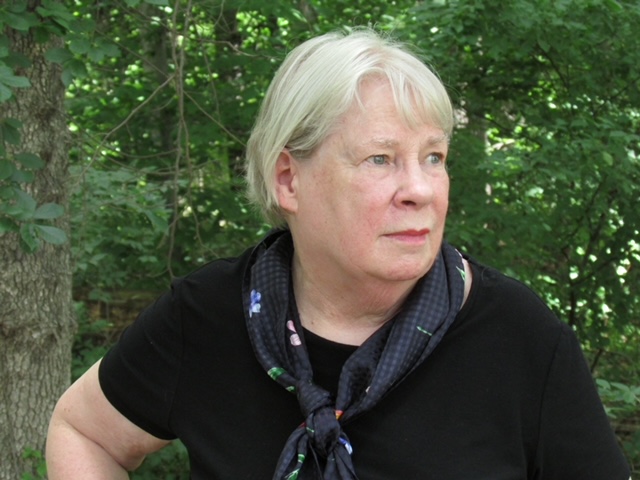 In September 2021, we were deeply saddened to announce the passing of our Founder, Carol Akerlof. Carol's kindness, calmness, compassion for people and animals, and undying determination have left a legacy of education and countless wild lives saved.
Around 1980, Carol was living in Palo Alto, CA, with her family, while her husband was working on a project for U of M. She and the children found an injured bird and took it to a wildlife rescue. That was the beginning of Carol's serious involvement with wild bird rehabilitation. She was able to take a rehabilitation class and spent many days volunteering.
When Carol returned to Ann Arbor, she joined the wildlife rehab team at the Humane Society of Huron Valley. In 1984, she attended the National Wildlife Rehabilitation Association Conference, and quickly applied and was granted a permit. She also applied to become a 501(c)(3) nonprofit organization.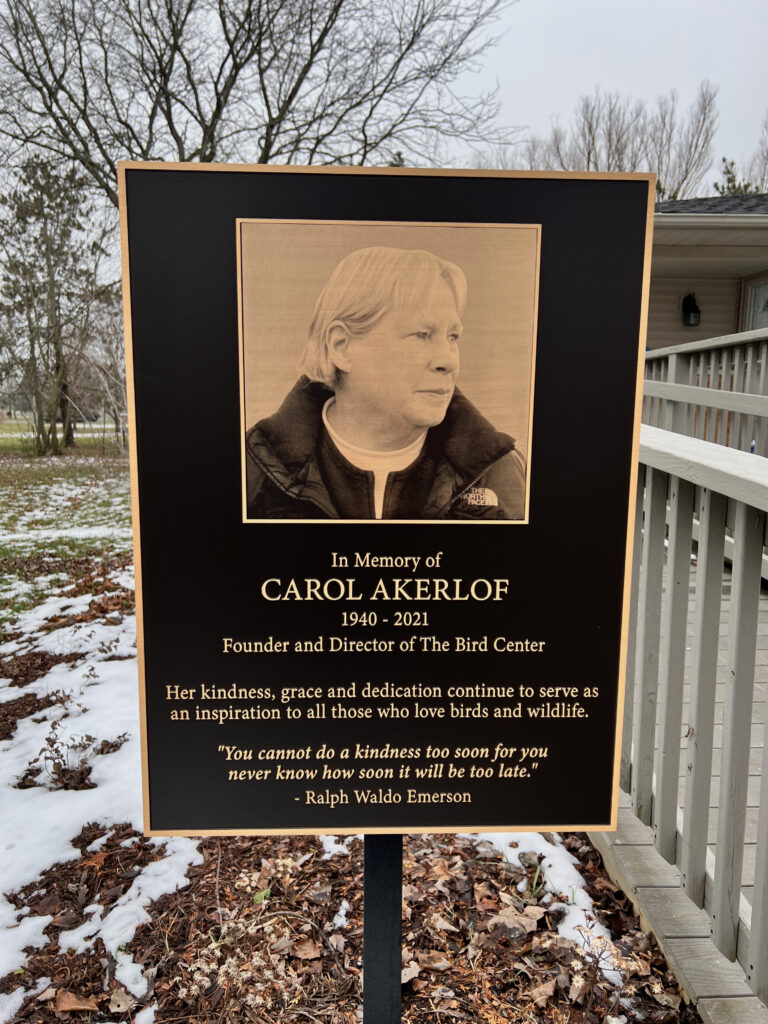 It was official! The Bird Center then became a licensed songbird rehabilitation center. Carol held a training session at Washtenaw Community College and began acquiring a group of passionate volunteers.
For many years, birds were cared for in volunteers' homes, with Carol's careful guidance and support always available. Her phone rang well into the night, her refrigerator was filled with mealworms, and people constantly arrived at her door, often in tears, while lovingly carrying injured or baby birds.
In 2004, the Bird Center received a grant that allowed us to move into the tiny building on Mary Street in Ann Arbor, Michigan. In 2021, the Bird Center of Washtenaw County became the Bird Center of Michigan and acquired a new home in Saline, Michigan, on 2.5 acres of land, all due to Carol's vision and foresight for saving birds.
On October 5, 2021, a Celebration of Life with Carol's friends and family was held at the Bird Center of Michigan. If you would like to donate to continue the legacy of this most amazing woman, please visit the GoFundMe fundraiser that was launched in Carol's honor by her family.
Her legacy will soar for generations to come!