We're excited to announce three new apparel designs available now in our Bonfire store!
Our new soaring bluebird design was created by Claire, a new volunteer at the Bird Center of Michigan, and the colorful birds on a branch design was created by former BCM intern Brant. Thank you, Claire and Brant, for your beautiful artwork!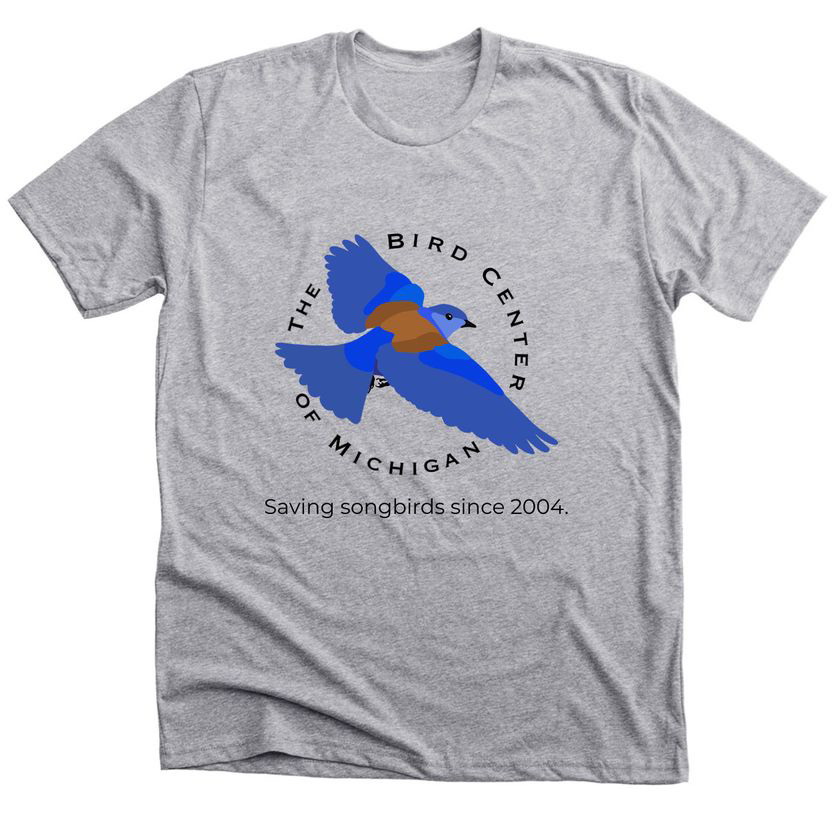 A new design honoring our educational ambassador, One-Eye, is also now available! In June, One-Eye was found unexpectedly passed away in his Songbird Suite enclosure after spending the day active and cooing as usual. We are deeply saddened by this loss, as we all cared for One-Eye and found he made a great educational ambassador. By popular demand, we have created this design to honor our sweet feathered friend.
A percentage of your purchase from our Bonfire store will go directly to the Bird Center of Michigan and the songbirds in our care. Check out all of our Bird Center of Michigan apparel at https://www.bonfire.com/store/birdcentermi/, and thank you for your support!